Daily care & preventative maintenance
Vinyl flooring is one of the easiest flooring solutions to care for. It is waterproof and highly durable, making it ideal for busy households with kids and pets. However, you'll still need to incorporate a simple routine of sweeping, vacuuming & wet mopping to keep your vinyl clean. You should also consider some preventative maintenance such as removing shoes before walking across your flooring and keeping pets' nails trimmed.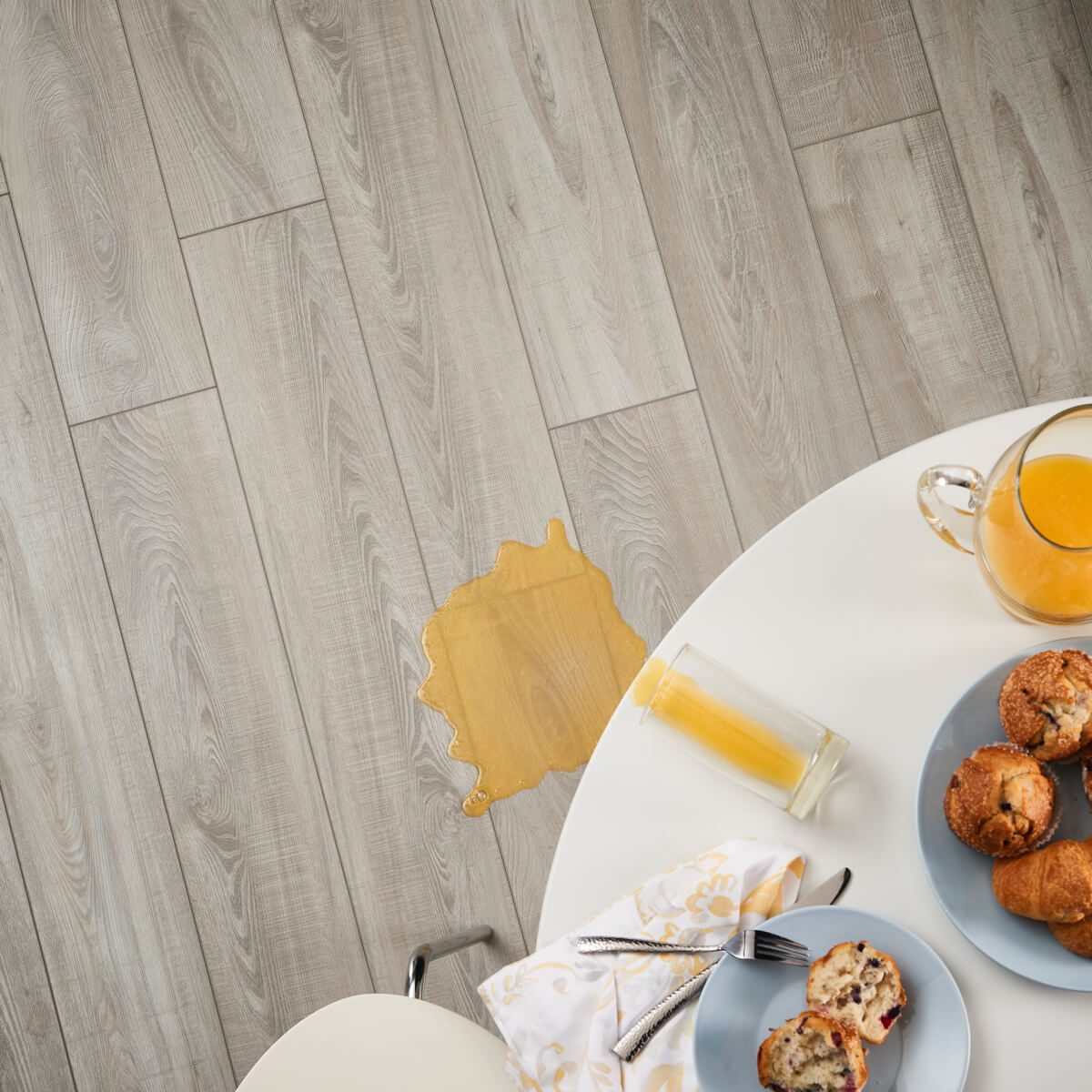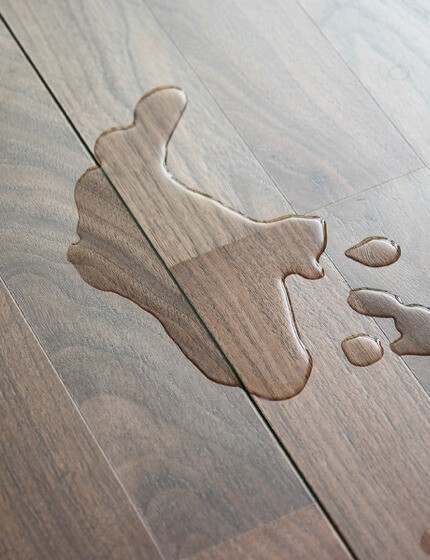 Dealing with spills
When a spill occurs, simply blot it up with a clean, dry cloth. Even though luxury vinyl floors are waterproof, you shouldn't let liquids sit on them for too long. For tougher messes that don't wipe up easily, consult with your flooring manufacturer's cleaning guidelines or take a look at our stain removal guide in the additional resources below.
Additional Resources
Need additional care tips? See the links below!